Candidate for President-Elect
Lynne Howarth
Candidate's Statement: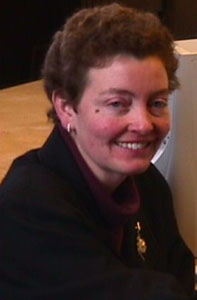 While a doctoral student, I attended my first ALISE conference in 1987. There I encountered a community of colleagues whose prominence in the important research literature of the time was surpassed only by their passion for education in Library and Information Science. While the discipline has continued to evolve, and has confronted the challenges that naturally come with a field in continuous flux, the commitment of the Association and its members to promoting the quality of professionally-focused scholarly education, and to furthering innovation in both theoretical and applied research have never wavered. I have been proud to be a part of this vital, vibrant, and international community that is ALISE for over twenty years, serving as Secretary-Treasurer from 1997-2000.
Biography:
In offering my candidacy for ALISE Vice President/President Elect, I bring the leadership experience that comes from serving as dean of the Faculty of Information Studies, University of Toronto, from 1995-2003. Currently Interim Director of the Museum Studies Program within the University's i-School, I bring a broad-based perspective on a converging landscape with roots in LIS, and, as the Canadian Library Association representative to the American Library Association Committee on Accreditation, an appreciation for information studies programs across North America. I have served on a number of professional committees within IFLA, was President of the Canadian Association for Information Science/Association canadienne des sciences de l'information (CAIS/ACSI) from 2004-2007, and have held memberships in the International Society of Knowledge Organization (ISKO), and ASIST. Research activities are documented at: https://www.ischool.utoronto.ca/users/lynnehowarth.