Keynote Speakers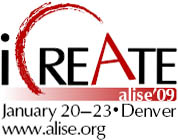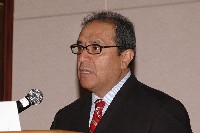 Martn J. Gomez
Executive Director
San Mateo County Library System
Martn J. Gmez was recently appointed Executive Director of the San Mateo County Library System in Northern California. Prior to his appointment, he served as President and Chief Executive Officer of the Urban Libraries Council (ULC), an association of more than 180 leading urban and metropolitan public libraries across North America.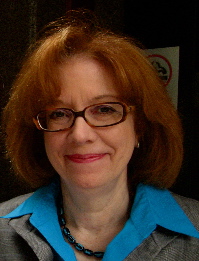 Joyce Ray
Associate Deputy Director for Library Services
Institute of Museum and Library Services
Joyce Ray directs grant programs that distribute more than $40 million annually to libraries, archives, institutions of higher education, and related organizations. These include the National Leadership Grant program, which funds research, demonstration and collaboration projects as well as the development of digital tools and services, and the Laura Bush 21st Century Librarian Program, which has invested more than $100 million since 2003 in graduate programs of library and information science, including masters' and doctoral education, pre-professional recruitment, continuing education, research on librarianship as a profession, early career development to support the research of tenure-track untenured faculty, and curriculum development to enable LIS schools to develop new courses or programs to meet the changing needs of the profession.
She has a master's degree in library and information science and a Ph.D. in American history, both from The University of Texas at Austin. Before joining IMLS in 1997, she was head of special collections at The University of Texas Health Science Center at San Antonio, an archivist at the National Archives and Records Administration, and program director for technological evaluation at the National Historical Publications and Records Commission. She has served as US organizer of the International Digital Cultural Content Forum and on the program committees of the Joint Conference on Digital Libraries and the International Data Curation Conference.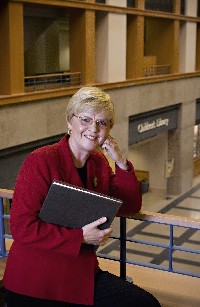 Shirley Amore
City Librarian
Denver Public Library
Shirley Amore has served two years as City Librarian for the Denver Public Library. In her 35 years as a library professional, she has worked in public libraries in Connecticut, Florida and Colorado and seen first hand the sea change that has occurred in public libraries. Ms. Amore will discuss the challenges and opportunities facing public libraries today and into the future, and the knowledge, skills, and abilities that professionals entering the profession will require to meet these challenges.
COPYRIGHT 2008 - ASSOCIATION FOR LIBRARY AND INFORMATION SCIENCE EDUCATION (ALISE)