Candidate for President-Elect
Tula Giannini
Candidate's Statement: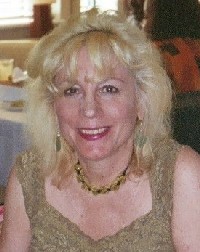 Building on the theme I developed for the Denver conference, as President of ALISE, I would focus on transformation, creativity and innovation and would work to bring "change we need," and to broaden our community as we revision ALISE for the 21st century of today's expanding universe of information professions and research.
To make real my platform theme: "Fostering Participation, Outreach and Diversity in a Web 2.0 world," I would bring focus to:
Participation:
Increase digital conversation though online conference papers and journal.

Integrate social media into the ALISE Web site.

Offer MLS students opportunities to participate in the annual conference.
Outreach:
Engage publishers and the IT industry to strengthen financial support for ALISE.

Establish an ALISE Committee on Education.

Build relationships with LIS schools outside the US.
Diversity:
Broaden the Scope of LIS:
Engage with scholars from other disciplines.

Include all facets of the i-professions.
Today we face extraordinary economic pressures while at the same time, we are experiencing a new era of social transformation fueled by digital technology. This convergence inspires us to seek new and creative solutions to challenges in higher education. Given our vantage point at the heart of the digital revolution, the opportunity to play a greater role in shaping our future beckons.
As President, I would welcome the opportunity to serve ALISE and to work with you to achieve these goals.
Biography:
Since 2004, Tula Giannini has served as Dean and tenured Associate Professor at Pratt Institute, School of Information and library Science. She holds a PhD from Bryn Mawr College, an MLS from Rutgers University, and a BM and MM from the Manhattan School of Music. Before coming to Pratt in 1998, she was an Assistant Professor at Catholic University for five years heading programs in archives and special collections and taught at the University of Hawaii. Other positions that she has held include Curator of Musical Instruments at the Library of Congress, Director of the Talbott Library, Westminster Choir College, and Head, Collection Management at Adelphi University.
An interdisciplinary researcher across the fields of information science, historical musicology and archival science, Dr. Giannini is recognized internationally as a leading scholar of French musical wind instruments. Her publications include: nine articles in New Grove Dictionary of Music, the book, Great Flute Makers of France, described in Choice as "a model of archival research for all graduate students," and recently published in Japanese, "Core Competencies for Art Museum Librarianship," ARLIS, 2006 and "Frdric Triebert (1813-1878), Designer of the Modern Oboe," Pendragon Press, 2006. Her LIS publications focus on user interaction, search and discovery in real and virtual information environments. A proponent of working collaboratively, she developed IMLS partnership grants with the Brooklyn Museum and Brooklyn Historical Society totaling more than 1.3 million and initiated international summer programs with University College London, Department of Information and with SACI School of Art in Florence. She is currently working on the book, The Flute in France, New Documents and Perspectives and an IMLS funded white paper entitled, "LIS Education for Museum Librarianship in the Digital Age."