Candidate for Director (SIG)
Andrew Wertheimer
Candidate's Statement: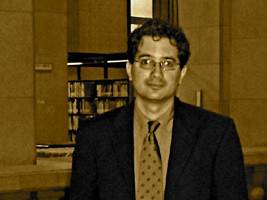 ALISE has helped me since I was a doctoral student at UW-Madison. At that time Louise Robbins' dual leadership as ALISE President and SLIS Director inspired me. In the decade since I've enjoyed participating in ALISE -- including three times as a SIG Convener (New Faculty, and Historical Perspectives – twice). I believe in the potential of ALISE SIGs, and was honored to be asked to run as SIG Director. If elected, my goal would be to improve the SIGs' online presence so they can function throughout the year.
As a board member I would want to continue improving our relations with LIS faculty outside of North America. In addition to presenting at ALA, and ALISE, I've given talks in Japan and serve on the editorial board of the UK journal Library History. I strongly believe the internationalization of LIS education can only improve our association.
Biography:
Andrew Wertheimer (MLS, Indiana; PhD, Wisconsin) Chairs the Library and Information Science Program at the University of Hawaii. I teach courses in collection management, archives, foundations, management, and history. Before joining UH in 2003, I was an adjunct faculty member at SJSU, and worked as a librarian and archivist. I've written several articles, book chapters, and co-edited Library History Research in America.