Registration Information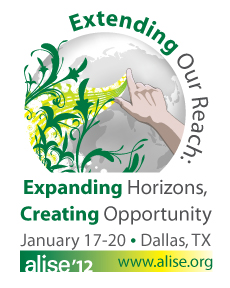 How to Register
Pre-conference registration is now closed.  To register for the conference, please bring a completed registration form to the ALISE desk at the Renaissance Dallas Hotel for onsite registration.
Registration Fees
Member Registration
For all paid 2011 ALISE members

Paid by 1/04/2012

Paid after 1/04/2012

Full Time Employee:

Part-time or Retired employee

Student

Daily Rate

$125

$175

Non Member Registration:

Paid by 1/04/2012

Paid after 1/04/2012

Regular

Student

Daily Rate

$175

$225

International Attendees:

Paid by 1/04/2012

Paid after 1/04/2012

 
Not a member of ALISE? Join today and attend the meeting as a member!
Payment
Payment must accompany your registration. You may pay by check (payable to ALISE), money order, Visa, MasterCard, American Express, or Discover. Payments must be in US, and free of bank charges. Only registrations paid by credit card may be faxed to 312-419-8950.
Registration Center Hours
Meeting material will be distributed at the ALISE Registration Desk located in the Renaissance Dallas Hotel.
Tuesday, January 17: 8:00 a.m.-6:00 p.m.
Wednesday, January 18: 8:00 a.m.-6:00 p.m.
Thursday, January 19: 8:00 a.m.-6:00 p.m.
Friday, January 20: 8:00 a.m.-12:00 noon
General Information
Cancellations
All cancellations must be submitted in writing and faxed to the ALISE Executive Director at 312-419-8950. Cancellations received before 11:59 p.m. on December 19, 2011 are subject to a $50 fee. After December 19, 2011, ALISE will give refunds only for documented medical emergencies. Refunds will be processed within 6 weeks after the meeting.
Children
All children must have badges. Complimentary badges are available at the ALISE Registration Desk.
Confirmations
If you register online, you will receive a confirmation by email within minutes. If you register by mail or fax, allow 5 days after receipt for an email confirmation. If an email address is invalid or missing, allow 2 weeks for a faxed confirmation. Please bring your confirmation letter with you to the ALISE Registration Center. Confirmations will be sent only to those who register prior to 11:59 p.m. on January 4, 2012.
Special Services
If you have a legal disability or a special dietary requirement, please include a written description of your needs with the registration form. Describe your needs and include an email address or fax number where you can be contacted. Kathleen Combs, executive director, must receive your request by email or phone by December 19, 2011.
Questions
For registration and meeting-related questions, please contact Kathleen Combs, executive director, kcombs@alise.org, 312-795-0996
COPYRIGHT © 2011 - ASSOCIATION FOR LIBRARY AND INFORMATION SCIENCE EDUCATION (ALISE)