Candidate for Director for External Relations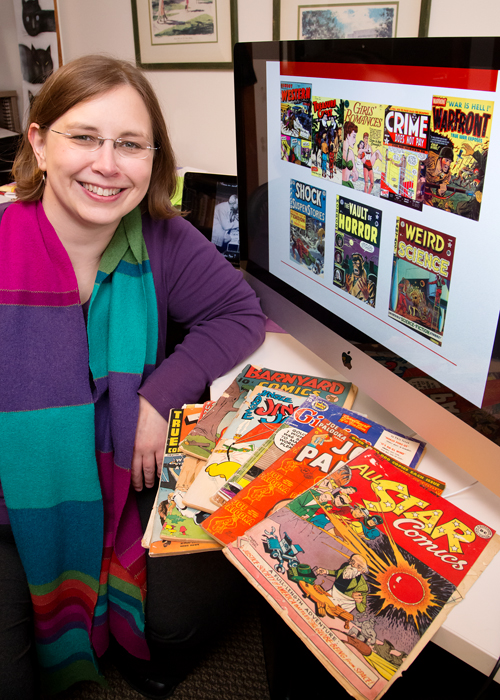 Carol L. Tilley
Assistant Professor
Graduate School of Library and Information Science
University of Illinois at Urbana-Champaign
Candidate's Statement
I'm pleased to be nominated for the position of Director of External Relations. I have been active in ALISE since early in my doctoral career when I served as a junior scholar as part of the KALIPER project. That opportunity helped me connect with members and mentors throughout the organization; additionally it provided me with opportunities to publish in JELIS. In more recent years, I have served on the Membership Committee and was a recipient (along with my colleague Kathryn La Barre) of an OCLC / ALISE Library & Information Science Research Grant.
I am honored to work as a teacher and scholar in the field of library and information science (LIS). In every course I teach, I encourage my students to find diverse, effective, and consistent ways to communicate both what they do and its value to their colleagues, supervisors, and community when they are working as LIS professionals. Similarly, I encourage them to give even more attention to listening to these same groups. If elected, I will endeavor to listen and communicate. It's vital that ALISE has strong representation to peer organizations and that we find innovative ways to share with the broader LIS and scholarly communities what we are all about. Good communication is at the foundation of successful partnerships; it is also essential to the health of our organization and our field.
Biography
Carol L. Tilley is an Assistant Professor in the Graduate School of Library and Information Science at the University of Illinois Urbana-Champaign, where she teaches courses in comics' reader's advisory, media literacy, and youth services librarianship. Part of her scholarship focuses on the intersection of young people, comics, and libraries, particularly in the United States during the mid-twentieth century. Her research has been published in journals including the Journal of the American Society for Information Science and Technology (JASIST), Information & Culture: A Journal of History, and Children's Literature in Education. Her research on anti-comics advocate Fredric Wertham was featured in the New York Times and other media outlets.
Outside of ALISE, she is active in the American Library Association, particularly the American Association of School Librarians (AASL) and the Young Adult Library Services Association (YALSA). She also served as the communications chair for the Research, Education, Information, and School Libraries (REISL) group for the American Educational Research Association (AERA).
A former high school librarian, she was until recently co-editor of School Library Research, the peer-reviewed online journal of the American Association of School Librarians. You can find more information at her website, http://www.caroltilley.net or follow her on Twitter at @CarolGSLIS.
Last Updated 7/15/2013