Candidate for

Vice President/President-Elect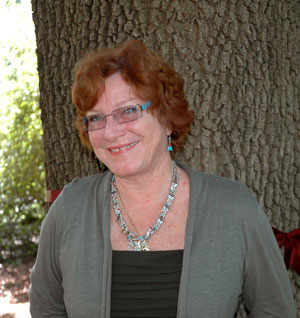 Samantha K. Hastings
Director and Professor
School of Library and Information Science
University of South Carolina
Candidate's Statement
Thank you for this lovely nomination. I have always treasured the connections that this association has provided for me both professionally and personally. In addition to many committee and jury assignments, I have served as co-chair of the Council of Deans and Directors, Chair of the Garfield Dissertation Jury and member of the nominating committee. I attend every conference to visit with my friends, see what is new on the research frontier and get a good look at the future of our profession. I have never doubted the importance of taking time to have a cup of coffee, to talk about our lives and share concerns with my colleagues. ALISE provides the place for all of this to take place!
The very nature of our field is interdisciplinary with many intersections and bridges to a variety of subject areas. One area that I believe we can do better as an association is in supporting our communication infrastructure with other societies. So much of what we are and what we do as educators is tied to our discipline specific research agendas. By opening the opportunities for continued conversations with our fellow societies and associations, we will only make ALISE stronger and more resilient.
If you vote for me, I will do my very best to represent the ALISE membership with grace and dedication to our professional standards.
Biography
Dr. S. K. Hastings joined the faculty at the University of South Carolina, School of Library and Information Science as director and professor in August 2006. Previously she directed the digital image management program of study at the University of North Texas, School of Library and Information Sciences and served as interim dean 2004-2005. She holds a MLIS from USF Tampa and a Ph.D. from Florida State. Sam's research interests in the retrieval of digital images, cultural heritage, telecommunications and evaluation of networked information services influence how she views the changing roles for information professionals. "Without library and information scientists, there is little hope that people will be able to find the information and knowledge needed to flourish in the digital environment." Sam tries to integrate real world experiences as reflected by teamwork and product development in all of her classes that range from indexing and abstracting to telecommunications. Sam has worked as a consultant and built full-text and image databases for accountants, dentists, doctors, lawyers and county and state governments. Along the way, Sam has worked to help public libraries and museums connect to the Internet and share their cultural objects in a digital environment. Her current research in partnership with Arius3D, Inc. explores use of 3D digital objects in learning environments. She served as president of the American Society for Information Science and Technology in 2004 and served five years as the acquisitions editor for the ASIS&T Monograph series, published by Information Today, Inc. Recently she launched a new annual review for Cultural Heritage Informatics with editor Charles Harmon of Rowan Littlefield.
http://www.libsci.sc.edu/fsd/hastings/sh.htm
Last Updated 7/15/2013