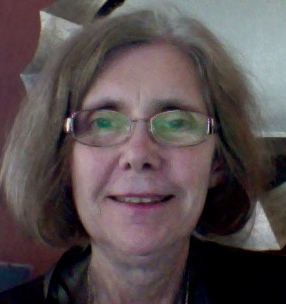 Candidate for Director of Membership

Linda Lillard, Ph.D.
Associate Professor
Department of Library Sciences
Clarion University
Candidate's Statement
I first joined ALISE as a doctoral student in the 1990's. As I became more involved, I had the opportunity to work with many people from long-time members to brand new members such as doctoral students as chair of the Jean Tague Sutcliff Doctoral Poster Competition, Works in Progress Poster Session, Curriculum SIG Convener, member of the Juried Papers Selection Committee, and School Representative.

For 2011-2014 two of ALISE's strategic directions involve membership. Strategic Direction 1 involves consolidating and expanding the membership base and Strategic Direction 2 involves enhancing collaboration and extending ALISE membership to scholars in cognate disciplines and affiliated organizations. I think by enhancing collaboration we can continue to expand our membership base, which is important to keep our organization growing. With the wide variety of settings in which information professionals work today, it is important that we broaden our scope to others who work in and manage these settings in order to connect ourselves and properly prepare LIS students to meet these demands. We also have an obligation to stay connected with our graduates who are working in the field and bringing them into our membership circle is another direction we can go.

During my two terms on the ALA/ACRL Professional Development Coordinating Committee we often heard that our professionals in the field believe they are deficient in research skills. As past chair of Library Research Roundtable, I discussed this issue with the steering committee that recommended I take this idea to ALISE (as the experts in research) and attempt to develop a mentorship program to help practicing information professionals conduct meaningful research. As the LIS Education organization this would be an ideal way for us to stay connected with our graduates who are interested in educational issues and bring them into the organization. Furthermore, continuing to develop programming and targeting potential new members to market that programming as mentioned in Strategic Direct 2 is a way to accomplish this. Strategic Direction 2 also mentions exploring possibilities for joint memberships with other organizations, which could definitely entice new members as organizational membership costs rise and institutional support dwindles causing people to drop memberships rather than increase them.

If elected Director of Membership Services, I am prepared to work on these issues identified in our Strategic Directions 2011-2014 and define new directions as opportunities arise. I would strive to see that membership opportunities remain transparent and help members become involved in organization activities. Since ALISE has identified itself as an organization of members (ALISE Strategic Direction 1) it is extremely important that members have the chance to become an integral part of ALISE.
Biography
Linda Lillard is Associate Professor at Clarion University where her primary teaching assignments have been wide and varied.

Prior to her move to Clarion University, she was on the faculty at Emporia State University, University of Kentucky, and chaired the School Library Media Program at University of Central Missouri where she had previously been an Instructional Services/Distance Learning Librarian.

Linda's primary area of research focuses on the information needs of online entrepreneurs and, having taught online herself for 17 years, library services for distance learners, particularly embedded librarianship. While at Emporia State she developed a class in which her students were actually embedded in online classes at University of Central Missouri and gained the experience of serving as their librarian. She now teaches this particular class for San Jose State University and embeds students in classes at University of Central Michigan. She works closely with the distance learning librarians at Central Michigan to make this a meaningful opportunity for her students. In 2011 she was nominated for the ALISE/Pratt-Severn Innovation Award for developing this class.

A member of ALISE for 15 years, Linda has served as Curriculum SIG convener, Chair of the Jean Tague Sutcliff Doctoral Poster Session on two occasions, Chair of the Works in Progress Poster Session, member of the ALISE Research Grant Competition Committee and is currently serving on the Conference Juried Papers Panel and as one of the 2014 Conference Co-Chairs.