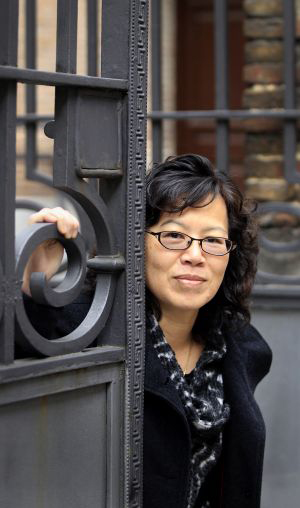 Candidate for President-Elect
Clara M. Chu, Ph.D.
Chair and Professor
Department of Library and Information Studies
The University of North Carolina at Greensboro
Candidate's Statement
Building a stronger association, together! I believe a strength-based organization is the key to achieving ALISE's vision as an international leader in LIS education. As ALISE President I would work on developing our…
Strength in numbers ~ membership, finances, connections
Strength in know-how ~ pedagogy, scholarship, innovation
Strength in diversity ~ interdisciplinary, international, multicultural

Librarians and other information specialists are looking to LIS faculty to provide them the education and research that will ensure that their institutions remain vibrant and relevant. I will engage and grow our membership to ensure that ALISE continues to transform. Together, we can ensure that LIS education is inclusive, connects theory and practice, and applies appropriate technologies to connect people to the information they need. Whether a library school, i-School or other LIS program, ALISE is our nexus, supporting our communities and affirming our identities.

I will draw on my international, diversity and boundary spanning experiences and expertise to develop a strengths-based ALISE culture. I plan to tap the talent and capacity of our membership to exploit technologies and have in place the tools that enhance communication and information sharing in order to reinforce who we are, what we offer, why join, and how to participate/contribute more effectively. As an IFLA officer and active member of LIS professional associations I am positioned to develop synergies with both LIS education and professional associations. I would be honored to serve as ALISE President and contribute to building an association without borders, committed to extraordinary LIS education.
Biography
Dr. Clara M. Chu is Chair and Professor of the Department of Library and Information Studies at The University of North Carolina at Greensboro. Prior to UNCG she was on the faculty at UCLA and is now Professor Emeritus. She received her MLS and PhD from Western University (Canada). She specializes in the sociocultural study of information practices, applying a critical lens to understand the usage of and barriers to information in multicultural communities. As a Peruvian-born, Chinese Canadian American, her transnational and ethnic minority experiences inform her worldview, from which she examines information issues, learns with students, and guides professional practice. Having published, presented and consulted internationally in English and Spanish, she is a leading voice on multicultural library and information issues, and serves on the editorial boards of information and Asian Pacific American journals, including Journal for the Education of Library and Information Science (JELIS) and Amerasia Journal.

She is active professionally, currently Chair of the ALISE Diversity Statement Task Force, Co-Chair and Treasurer of IFLA's Section on Education and Training, and Member of the North Carolina Public Library Certification Commission. She is the recipient of various honors including the 2012 Chinese American Librarians Association Presidential Recognition Award, ALA's 2008 Library Diversity Research Honor and 2002 Equality Award, and 2005 Library Journal Mover & Shaker. She has led many initiatives to diversify our profession, such as the 2002-03 IMLS-funded grant: Program PRAXIS: A Pre-Doctoral and Recruitment Program for Tomorrow's Culturally Diverse Information Studies Faculty and Leaders.